The Chabad-Lubavitch movement is warming the globe (in a good way) by spreading a culture of community, kindness, and enlightenment.
Conveying these values to college students, who are at a critical juncture in their lives, is of primary importance. Chabad on Campus has homes on more than 850 campuses worldwide where Jewish students of every background and affiliation can chill and connect. Our caring and experienced directors* promote social, educational, and spiritual enlightenment. No judgment, just joy.
*Chabad Houses are jointly directed by husband and wife couples, known as emissaries (Shluchim) of the Lubavitcher Rebbe.
Our Mission
Support the vibrancy and growth of Jewish student life on campus through the sustainability and success of Chabad Houses worldwide.
Through meaningful experiences, students form lasting connections to Jewish life and to one another.
Our Vision
Champion robust Jewish life and learning on college campuses around the world.
Together with Chabad House directors, we seek a future where every Jewish student has a deeper affinity, connection and understanding of their faith, heritage, and identity.
Our Promise
Transform Jewish lives and campus communities from what they are today into what they can be tomorrow.
To this end, everything we do is in the service and support of others. Our greatest good is helping Chabad House directors give Jewish students the chance to live their best life stories. Our success begins with theirs. We are all in this together.
Research-Based Findings
Hertog Study
Evidence of Inclusiveness
Our homes are truly open to all Jewish students. A groundbreaking study on the role of Chabad on Campus at American college campuses found that almost 90 percent of our participants do not come from Orthodox homes.
Chabad House Effect
No Place Like Home
Chabad Houses are hot, and getting hotter. More than 30 percent of Jewish college students flock to our hubs on hundreds of campuses throughout the world. These campuses are home to more than 75 percent of today's Jewish college-aged youth.
Chabad on Campus promotes a campus
life where Jewish identity and Jewish pride can thrive in all circumstances.
At Chabad our children can always get away from the stress of college life, enjoy the company of friends, or have a good conversation. We call it their home-away-from-home.
Denise Stern Dartmouth parent
Chabad provides me with a place to feel comfortable being Jewish. It's a great place to feel supported and sustained!
Sophie Levine Middlebury College
As a Jew on a campus, it is extremely important to maintain my Jewish identity by going to Chabad and participating in Jewish related events.
Jacob Erlbaum Syracuse University
Chabad on Campus gave me a safe place to express my Jewish identity and a sense of belonging. Thank you for giving me this opportunity and for showing me kindness, and for accepting me as I am!
Kaylee Stockton University
I came to college without knowing anyone. I was nervous about leaving home, hoping I would find a community of people who cared about me. At my first Shabbat dinner at Chabad, I instantly felt connected to everyone there. I felt a sense of unconditional love and acceptance that can be hard to find in a new place. I began celebrating Shabbat more than I ever had at home, and my connection to Judaism grew stronger and stronger.
Maddie Goldberg University of Texas at Austin
Shabbat dinner at Chabad is a joyous, familial place where you can eat homemade food and meet new friends. Everyone is so welcoming and friendly to newcomers, regardless of religion and beliefs.
Yael Gampel 23, University of California S. Cruz
Our History
1950s
At the beginning of his leadership in the early 1950s, the Lubavitcher Rebbe, Rabbi Menachem M. Schneerson, reaches out to college campuses, sending rabbinical students to serve as a resource for Jewish students on campus.
1969
Chabad opens its first campus center at the University of California in Los Angeles (UCLA). Every Jewish student is welcomed, regardless of their background or observance level.
2023
Chabad Houses serve as a home away from home on more than 850 college campuses around the world.
Chabad on Campus International Leadership
Supporting Chabad Houses
We foster the success of Chabad Houses on campuses around the globe by providing leadership and supportive services and by creating a strong international community. The people who stand staunchly behind Chabad on Campus represent a wide swath of the community, from finance and industry to Jewish communal leadership to education and the arts. They include Torah scholars, Chabad on Campus alumni, and professionals in a variety of fields, all committed to ensuring a viable, proud Jewish future.
Board of Directors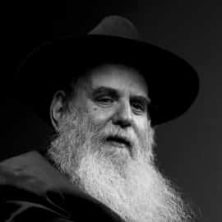 Rabbi Moshe
Kotlarsky
Chairman
Rabbi Menachem
Schmidt
President
Rabbi Eitan
Webb
Secretary
Rabbi Yossy
Gordon
Chief Executive Officer
Rabbi Nechemia
Vogel
Rabbi Avi
Weinstein
Chief Operating Officer
Rabbi Hirschy
Zarchi
Rabbi Berl
Goldman
Chabad at University of Florida
Adam Semler
Former CFO & COO, York Capital Management
Executive Leadership
Rabbi Yossy
Gordon
Chief Executive Officer
Rabbi Avi
Weinstein
Chief Operating Officer
Thom Waye
Chief Strategy Officer
International Advisory Board
George Rohr
Chairman
Jeffrey Cohen
Co-Vice Chair
Ronald Swartz
Co-Vice Chair
David Slager
Chairman UK & Europe
Marc Altheim
Isaac Applbaum
Andrew Borans
Karen Cohen
Robert Diener
Marc Frohlich
Paul M.
Hamburger
Serena Hines-Sperber
Howard Jonas
Boris Kalandar
Burton Katz
Steven Krieger
Russ Krivor
Dovi Leshes
Dave Litman
Dr. Howard
Morgan
Endowment Chair
Renato Negrin
Dr. Gary
Ostrow
Joseph Popack
Andrew Scharf
Chairman IsraeLinks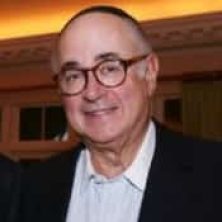 Michael Scharf
Danny Shapiro
Rebecca Sugar
Aaron Weitman
Alan Zekelman
Steering Committee
Rabbi Berl
Goldman
Chabad at University of Florida
Rabbi Chaim
L. Hilel
Chabad at California Polytechnic State University
Rabbi Eli
Simon
Chabad at Manchester Universities
Rabbi Mendel
Weingarten
Chabad at University of Washington
Rabbi Shlomo
Silverman
Chabad at Carnegie Mellon University
Rabbi Shmuli
Slonim
Chabad at Rice University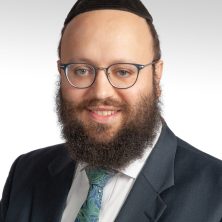 Rabbi Zalman
Tiechtel
Chabad at University of Kansas
Chana Refson
Chabad at University of Georgia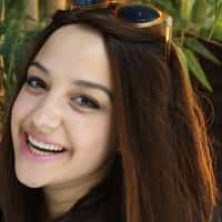 Miri Gourarie
Chabad at Pennsylvania State University
Miriam Lipskier
Chabad at Emory University
Nechamie Silberberg
Chabad at Western University
Rivki Cheruff
Chabad at University of Birmingham
Sara Alevsky
Chabad at University of Washington
Sarah Rivkin
Chabad at Tulane University
Simi Shemtov
Chabad at Michigan State University
Our Team
Aharon Berelowitz
Director of Engagement
Mendel Schaeffer
Marketing Project Manager
Moshe Angyalfi
Vice President of Development
Rabbi Dubi
Rabinowitz
Director of Sinai Scholars Society
Rabbi Ephraim
Merovitch
Director of Partnerships and Resources
Rabbi Levi
Rabin
Vice President of Administration
Rabbi Michoel
Fishman
Director of Education
Rabbi Moshe
C. Dubrowski
Vice President of Finance
Rabbi Shlomie
Chein
Vice President of Student Engagement
Rabbi Yossi
Witkes
Trips Manager
Shmuel Levin
Student Engagement Project Manager
Adina Waren
Director of Campus Advocacy & Relations
Batya Kovtunenko
Development Manager
Chana Zedek
Internal Process Manager
Devora Scheiner
Director of Student Events
Devorah Zlatopolsky
Sinai Scholars Society Coordinator
Eliana Duthie
Development Coordinator
Elu Cynovich
Graphic Designer
Fraidy Barber
Manager of Strategic Grants
Inbal Levin
Social Media Content Manager
Miriam Minsky
Executive Project Manager
Mushki Brod
Concierge Manager
Nechoma Dina
Dubrowski
Director of Shluchos Support
Riky Wilhelm
Student Engagement Administrator
Rivka Batashvili
VP of Finance
Sheva Cohen
Finance Coordinator
Shoshana Ross
Director of Data Analytics and Reporting
Esther Rapoport
Executive Project Coordinator
Faigy Gordon
Student Engagement Executive Assistant
Batya Uzan
Development Coordinator
Scroll to Top